Ph.D., Director of R&D, Cellecta, Inc.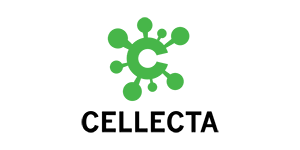 Biography
Dr. Donato Tedesco received his B.S. in Molecular and Cell Biology from La Sapienza University of Rome, Italy; followed by his doctoral degree in Biotechnology from the same institution in 1998. During that time, he studied the genetic mechanisms underlying tumorigenesis, with a focus on the identification of key regulators of the cell replication cycle G1/S and G1/G0 transitions. During his post-doctoral position in the Reed lab at the Scripps Research Institute, he studied the role of protein ubiquitylation in cancerogenesis. Between 2005-2007, he worked for Berlex/Schering AG on several projects aimed at the identification of targets for small molecule anti-cancer drugs in the ubiquitin/proteasome protein degradation pathway. In late 2007, Dr. Tedesco joined Cellecta where he has been responsible for the development and validation of the DECIPHER RNAi screening platform (www.decipherproject.net), and of the company's CRISPR product and services portfolio.
Emerging Therapeutics Showcase: Cellecta Inc.
Cellecta, a provider of genomic products and services, offers RNAi & CRISPR screening, cell engineering, barcoding, targeted RNA-Seq solutions.
CRISPRa Tools for Gain-of-Function Genetic Screens
Recent advances in the development of robust CRISPRa gain-of-function genetic screening platforms will be presented. The advantages of using multiplexed Transcriptional Activators and sgRNAs will be discussed, as well as the use of modified Cas proteins other than spCas9.