M.D., Associate Director, Undiagnosed and Rare Disease Program, Medical College of Wisconsin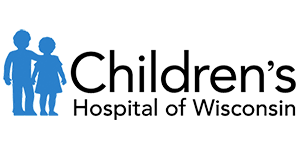 Biography
Donald Basel, MD, is the Medical Director for the clinical genetics services for Children's Hospital of Wisconsin. He is an Associate Professor at the Medical College of Wisconsin and Chief of the Division of Genetics within the Department of Pediatrics. He is the Associate Director for the Undiagnosed and Rare Disease Program within the Genome Sciences and Precision Medicine Center and additionally is the Director of the Medical Genetics Fellowship program. He completed his medical training at the University of Witwatersrand and a fellowship in Medical Genetics at the University of Cape Town, both in South Africa. He moved to America in 2001 where he worked as a research fellow at University of Connecticut Health Center, studying connective tissue disorders with a focus on fibrillin and collagen 1 as well as exploring the genetic etiology of limb developmental disorders. He repeated his Genetic and Pediatric training in Portland, Oregon, prior to joining the Medical College of Wisconsin in 2010 where he has continued to expand his interest in dysmorphology and phenotyping.
Talk
Big Data In Action: Next-Generation Phenotyping Enhances Precision Medicine
Big genomic data is necessary for personalized medicine, and next-generation phenotyping (NGP) technologies are now enabling clinicians to interpret this data for their patients. Learn how clinicians are using FDNA's facial analysis and NGP technologies to help evaluate patients in the real world using the Face2Gene application.