CEO, Translational Software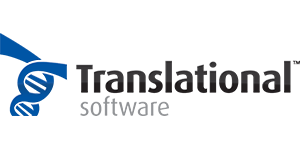 Biography
Don began his career at Dun & Bradstreet as a financial analyst and used his programming skills to advance to a position as Director of Management Information Systems for the networking division. During his 14-year career at Microsoft, he held a variety of program management positions including launch products for the Microsoft Network, Virtual Private Networking, Real Time Communications as well as founding the BioIT Alliance. He founded Translational Software in 2009 to provide tools that enable clinicians to practice precision medicine.
AI and Data Sciences Showcase: Translational Software®
Translational Software® is democratizing precision medicine by transforming complex data into actionable information. We provide evidence-based recommendations and technology to integrate them within laboratories, healthcare systems, and innovative software products.
Empowering Consumers To Accelerate Precision Medicine
Precision medicine faces a world of hurdles including lack of knowledge in the clinical community, lagging acceptance by payers, and confusion introduced by overlapping regulatory authorities. This talk will introduce a strategy to enable clinical organizations to harness growing interest in consumer genomics to recruit more patients.