CEO, Translational Software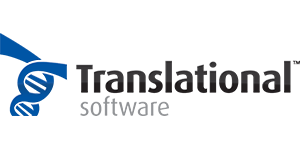 Biography
Don began his career at Dun & Bradstreet as a financial analyst and used his programming skills to advance to a position as Director of Management Information Systems for the networking division. During his 14-year career at Microsoft, he held a variety of program management positions including launch products for the Microsoft Network, Virtual Private Networking, Real Time Communications as well as founding the BioIT Alliance. He founded Translational Software in 2009 to provide tools that enable clinicians to practice precision medicine.
Talk
AI and Data Sciences Showcase: Bridging the Last Mile for Pharmacogenetics
Pharmacogenetics is proving to be one of the earliest and most valuable applications of precision medicine. This talk is based upon the experience of a company that has provided pharmacogenetics reports for 1.2 million patients since 2013. It will describe some of the best practices that effective programs have instituted for successful adoption. Topics will include test selection, technology considerations, organizational best practices, and some insights into the future of the field.