M.D., Founder & CEO, LifeOmic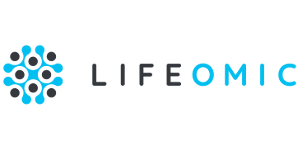 Biography
Dr. Don Brown is the most successful serial software entrepreneur in the Midwest. His first company was acquired by EDS in 1986. He founded Software Artistry in 1988 which became the first software company in Indiana ever to go public and was later acquired by IBM for $200 million. Don then founded and served as CEO of Interactive Intelligence which went public in 1999 and was acquired by Genesys Telecommunications Laboratories in 2016 for $1.4 billion. Don received a bachelor's in physics from Indiana University in 1978, a master's in computer science from IU in 1982, an MD from the Indiana University School of Medicine in 1985, and a master's in biotechnology from Johns Hopkins University in 2017.
AI and Data Science Showcase: LifeOmic
LifeOmic is the software company that leverages the cloud, machine learning and mobile devices to offer disruptive solutions to healthcare providers, researchers, health IT companies and patients.
How to Activate Precision Health
The vision of precision health will lead the healthcare revolution. However to activate this vision, cloud technology must not only be leveraged but fully embraced. Silos must be broken and there must be a motion towards actionable, structured data to enable researchers and clinicians to develop and deliver the best outcomes. Patients are not in a healthcare setting >99.9% of their time, yet they carry always-connected devices and wearables that, if harnessed properly, can be an essential tool for precision health. Although machine learning and artificial intelligence have been around for many years, technology is finally catching up to help put them to work in healthcare and medical research. The cloud must be used to store, aggregate, process and drive action from potentially petabytes of information. In this session, you will learn about how leading healthcare institutions are accelerating and integrating their precision health initiatives by leveraging the cloud and artificial intelligence.