M.A., President, SmartGene, Inc.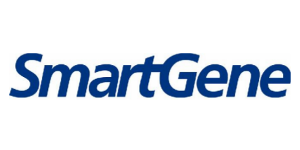 Biography
David Ellis serves as President of SmartGene, Inc., an independent bio-informatics services company, which provides genetic sequence data management, interpretation, analysis and reporting solutions for clinical diagnostics, clinical research, public health, veterinary and industrial applications. Prior to SmartGene, Ellis held various roles in technology licensing, corporate development and finance at Laboratory Corporation of America and at Roche Diagnostics, both in the USA and in Switzerland. A graduate of King's College, London, Ellis started his professional career with the management consultancy practice of Coopers & Lybrand (PWC) in the City of London.
Clinical Dx Showcase: SmartGene, Inc.
SmartGene provides hosted, integrated software modules for genetic sequence analysis, with particular expertise characterizing pathogens for human clinical diagnostics applications.
25 years of Precision Medicine: How HIV Guides Future Applications
I will share SmartGene's real-world, multi-year experience providing genetic sequence data management, interpretation and analysis solutions in virology and bacteriology, covering both Sanger-based and newer NGS approaches. I will highlight some key lessons which we have learned while running our "cloud" business for more than 15 years and show how those lessons and our expertise provide a solid foundation for delivering new services in precision medicine, such as deep sequencing of viral populations (HIV, HCV) and microbiome analysis.