MBA, President and CEO, Cytobank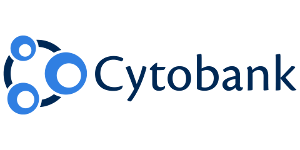 Biography
David is the President and CEO of Cytobank, the market-leading SaaS platform for machine learning-based analysis of single cell data. Cytobank serves the top pharmaceutical, biotech and academic medical research institutions worldwide doing systems immunology research. Prior to this David was CCO at Pathwork Diagnostics, a genomics-¬based cancer test developer and clinical lab that commercialized two 510k-cleared cancer diagnostics. Before this he was VP of business development at Affymetrix, Inc., where he also held marketing leadership roles and helped develop, launch and commercialize many of the initial GeneChip microarray products. David received a B.A. in Biochemistry and Cell Biology from the University of California, San Diego, and an MBA with a focus on marketing and finance from the Haas School of Business at the University of California, Berkeley. Additionally David is a mentor to life science companies in Stanford's StartX program.
AI and Data Sciences Showcase: Cytobank
Cytobank is a SaaS platform for the analysis, storage and sharing of single cell data.
Democratization Of Machine Learning Analysis For Systems Immunology
New higher parameter cytometry and imaging technologies combined with NGS enable broad single cell analysis of the immune system. Cytobank provides a cloud-based informatics platform with machine learning algorithms for the comprehensive analysis, storage, and sharing of large single cell datasets.