Vice President, Growth, InformedDNA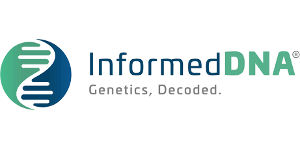 Biography
Darin Southard heads up InformedDNA's strategy and growth initiatives focused on Hospitals and Health Systems. Darin is a proven business development executive having spent the last 20+ years with a number of innovative healthcare technology, clinical content, and solutions companies. He has held many senior leadership positions at DSHI Systems, Nexidia, Clinical Solutions, MDS International, and NDC Health with extensive experience creating strategy and managing growth efforts into hospitals, health systems, health plans and other healthcare organizations.
Clinical & Research Tools Showcase: InformedDNA
InformedDNA is the authority on the appropriate use of genetic tests. We're the largest and most experienced nationwide full-time staff of independent genetics specialists. That experience means we best understand the challenges associated with the use of genetics in healthcare, as well as the most effective solutions to meet those challenges.