M.D., Co-Founder and Chief Medical Office, The Apeiron Center for Human Potential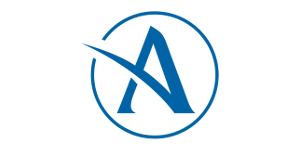 Biography
Dr. Daniel L. Stickler is the Co-Founder and Chief Medical Officer of The Apeiron Center for Human Potential. He is the visionary pioneer behind systems-based precision lifestyle medicine, a new paradigm that re-defines medicine from the old symptoms based disease model to one of limitless peak performance in all aspects of life. A physician to high-performing executives and entrepreneurs who want to upgrade their current state, he's also an author, speaker, blogger and podcaster. He is the Medical Director for the Neurohacker Collective, a Google consultant for wearable technology, epigenetics, and AI in healthcare and a guest lecturer at Stanford University on Epigenetics in Clinical Practice. He discovered that lifestyle was the key to creating an optimized life and his journey to find the ideal approach to optimizing human potential took him on a path through functional medicine, alternative care, holistic, naturopathic, and age-management medicine.
AI and Data Science Showcase: The Apeiron Center for Human Potential
Leadership in clinician education and clinical application of advanced technologies.
Leveraging Precision Biometrics and Personal Data
Adding complexity to the human system algorithm will fundamentally change the landscape of human systems predictability. Our model incorporates genomics, health biomarkers, performance biometrics, health biometrics, behavioral patterns, and subjective experience to add new layers of predictability.