CMO, Invenio Imaging Inc.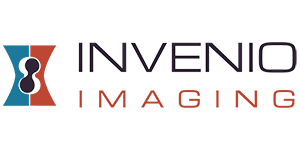 Biography
Dr. Orringer is an assistant professor of neurosurgery and director of the Translational Molecular Imaging Laboratory in the Department of Neurosurgery at the University of Michigan. He is also the Chief Medical Officer of Invenio Imaging, Inc. a Santa Clara, CA company dedicated to commercializing stimulated Raman histology. Dr. Orringer's translational research bringing stimulated Raman histology from bench to bedside has been published in Science Translational Medicine and Nature Biomedical Engineering. The Congress of Neurological Surgeons recognized Dr. Orringer's work with the 2017 Innovator of the Year Award. His clinical practice is focused on the surgical care of brain tumors.
Talk
Clinical Dx Showcase: SRH: A Rapid, Label-free Solution for Cancer Diagnosis and Detection
Existing methods for histologic diagnosis during surgery are time- and labor-intensive. Invenio Imaging Inc. has developed the NIO Imaging System, the first clinical system for Stimulated Raman Histology (SRH), providing rapid, label-free histologic images of surgical fresh specimens. Clinical validation at Michigan Medicine has demonstrated the ability of the NIO to provide diagnostic, artifact-free histologic images in a fraction of the time of conventional techniques. SRH images are natively digital and well-suited for automated image classification. This presentation will focus on how SRH can be combined with deep learning methods to provide fully automated cancer detection and diagnosis during surgery.