Ph.D., Assistant Professor, University of California Santa Cruz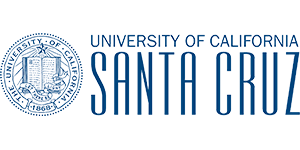 Biography
Daniel H. Kim, PhD is an Assistant Professor of Biomolecular Engineering at the University of California Santa Cruz and faculty member of the UCSC Genomics Institute, Center for Molecular Biology of RNA, Institute for the Biology of Stem Cells, and the California Institute for Quantitative Biosciences. His laboratory investigates the functions of noncoding RNA "dark matter" in stem cells and cancer using genomic and genome engineering technologies, including single cell RNA sequencing and CRISPR-based approaches. Leveraging the unique properties of noncoding RNA, his research program aims to discover novel biomarkers for cancer detection and immunotherapy. His noncoding RNA research has been recognized by awards from the Damon Runyon Cancer Research Foundation and the National Academy of Sciences.
Liquid Biopsy Showcase: UCSC
UC Santa Cruz is a public university like no other in California, combining the intimacy of a small, liberal arts college with the depth and rigor of a major research university.
Noncoding RNAs As Biomarkers Of Lung Cancer
This talk will cover our latest research on identifying noncoding RNA biomarkers of lung cancer. We have extensively characterized RNA signatures of early molecular changes that occur during lung cancer formation using RNA sequencing. These results will help detect cancer at earlier stages using noncoding RNAs.