MBA, Chief Business Officer, San Diego Blood Bank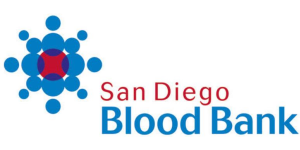 Biography
Crane Harris is a business development professional with over 25 years of experience on both the "buy" and "sell" side, working with public and private, large and small, for profit and nonprofit enterprises. He currently serves as the Chief Business Officer for the San Diego Blood Bank, identifying and locking in alternative revenue streams to support the SDBB's core mission. Crane spent the 13 years prior to joining SDBB as Director of Business Development for Illumina, closing many strategic business collaborations, negotiating supply contracts, and supporting the development and launch of new products. He's received the Values Award, the Pillar Award and the President's Club awards from Illumina. Prior to Illumina, Crane held leadership positions at La Jolla Pharmaceuticals, Pharmacia/Monsanto Co., and the Environmental Protection Agency (EPA). Crane received his B.A. in Psychology from Vanderbilt University and his M.B.A. at the Darden Business School at the University of Virginia.
Session Abstract – PMWC 2019 Silicon Valley
Session Synopsis: With the increase of DNA sequencing, we see a rise in data accumulation and a greater need for correlation with clinical information and patient reported outcomes. Unfortunately, most of that data is siloed. Recognizing that individuals should control their data and incentivizing them to contribute it to research requires a new paradigm. This session will focus on different approaches of secure data sharing via new, next generation technologies and trusted systems that also reward individuals to share their data.