Ph.D., Vice President, Global Medical Epidemiology & Big Data Analysis, Pfizer Inc.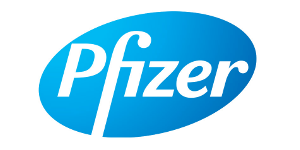 Biography
Christopher P. Boone has a career-long history as a dynamic, innovative thought leader and a public voice on the power of real-world data and health informatics and its ability to radically transform the U.S. health care delivery system from a healthcare quality and clinical research perspective. Boone currently serves as the Vice President and Global Medical Epidemiology and Big Data Analysis Lead at Pfizer, an adjunct professor at the New York University's Robert F. Wagner Graduate School of Public Service, an active board member of several influential organizations, and a co-founder of a few start-up companies. Most recently, he served as the Vice President of Real-World Data & Analytics at Pfizer. Boone has been recognized as a 2019 Top 100 Innovator in Data & Analytics, a 2018 Emerging Pharma Leader by Pharmaceutical Executive, and a 2017 Top 40 Under 40 in Minority Health Honoree by the National Minority Quality Forum.
Talk
Big Data Analytics Matters In Big Pharma
As costs soar and patients wait, forward-looking pharmaceutical companies are exploring new approaches to developing drugs faster and with value in mind. Dr. Boone will explore the use of advanced analytical methods with real-world evidence for regulatory and clinical decision-making that create business value and impact.
Session Abstract – PMWC 2020 Silicon Valley
Session Synopsis: The value of data in healthcare is undeniable and realized when raw information is successfully converted into knowledge that changes clinical practice. To drive value improvements and ensure that the right patient receives the right care requires the right data in combination with the right data analytics. This session will cover various aspects and challenges of data science in hospitals and health systems that drive healthcare with better outcomes.