MBA, CEO & Co-Founder, Adaptive Biotechnologies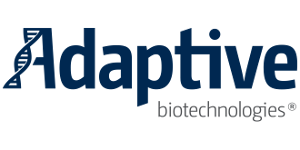 Biography
Chad Robins is the CEO and Co-founder of Adaptive Biotechnologies, a pioneer and leader in immune-driven medicine that aims to improve people's lives by learning from the wisdom of their adaptive immune systems. Mr. Robins and his Co-founder and brother Harlan received Ernest & Young's 2017 Entrepreneur of The Year® Award in the Pacific Northwest. He was also named Goldman Sachs Most Intriguing Entrepreneur in 2015 and is a 2012 "40 Under 40" Seattle Leaders honoree. He received an MBA from The Wharton School and graduated with honors from Cornell University. Mr. Robins holds board positions for Life Sciences Washington and Pavia Systems and is the Co-founder and Chairman of Aortica Corporation, which simplifies endovascular repair (EVAR) for abdominal aortic aneurysms (AAA).
Immunotherapy Showcase: Adaptive Biotechnologies
Adaptive Biotechnologies is a pioneer in combining high-throughput sequencing and expert bioinformatics to profile T-cell and B-cell receptors.
Initiatives in the Adaptive Biotechnologies Portfolio
The products and initiatives of this leading immune receptor profiling company will be presented and discussed.