M.D., Associate Professor of Anesthesiology, University of Michigan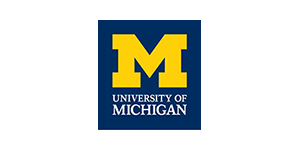 Biography
Dr. Brummett is an Associate Professor at the University of Michigan where he is the Director of Clinical Anesthesia Research. He is the Co-Director of the Michigan Opioid Prescribing Engagement Network (Michigan OPEN), which aims to apply a preventative approach to the opioid epidemic in the US through appropriate prescribing after surgery, dentistry and emergency medicine. He also runs the opioid use case for the Precision Health Initiative, which will leverage the more than 55,000 surgical patients recruited to date to understand phenotypic and genotypic predictors of new chronic dependence and abuse after surgery.
Talk
The Role of Acute Care Prescribing in the Opioid Epidemic
This lecture will describe the role of acute care prescribing (surgery, dentistry and emergency medicine) in the opioid epidemic, including the development of new chronic opioid dependence or abuse. Dr. Brummett will discuss leveraging the surgical care to study mechanisms of opioid dependence, abuse, efficacy, and side effects.