M.D.,Ph.D., Group Vice President, Corporate and Business Development, BioMarin Pharmaceutical Inc.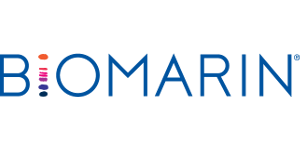 Biography
Brinda Balakrishnan, M.D., Ph.D., joined BioMarin in early 2016 and currently serves as Group Vice President, Corporate and Business Development. She leads the company's initiatives on corporate strategy, mergers and acquisitions, and technology licensing. Prior to BioMarin, Dr. Balakrishnan was the Co-founder and Vice President Corporate Strategy and Product Development at Vision Medicines, Inc., a start-up focused on developing treatments for rare ophthalmic diseases. In that role, she was responsible for in-licensing assets from big pharma and academia, fund-raising, and advancing a program for the treatment of Stargardt Disease. Before founding Vision Medicines, she spent two years as a consultant at McKinsey & Company in the healthcare practice serving clients across small biotech, large pharma, and provider groups on topics related to corporate strategy, corporate and business development, and operations. Prior to McKinsey, Dr. Balakrishnan was in Business Development at Genzyme. Dr. Balakrishnan earned a Bachelor's of Science degree from the Massachusetts Institute of Technology (M.I.T.) in Chemical Engineering and a Ph.D. from M.I.T. in Biomedical Engineering and Chemical Engineering. She also earned her M.D. from Harvard Medical School and conducted her medical training in Internal Medicine at Beth Israel Deaconess Medical Center in Boston, a Harvard hospital.
Emerging Therapeutics Showcase: BioMarin Pharmaceutical Inc.
With seven products on the market and a fully-integrated multinational organization in place, BioMarin is providing innovative therapeutics to patients with serious unmet medical needs.