MBA, Head of Engineering, Komodo Health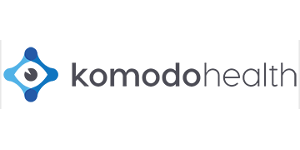 Biography
Brice Wu leads the data engineering, data science, and full stack engineering efforts for Komodo Health. He has spent 20+ years leading teams across the semiconductor manufacturing, advertising, and healthcare technology markets. Prior to Komodo Health, he served for eight years as a senior leader in Data Engineering, Data Science, and Systems Integration for Google's Display Advertising and Consumer Operations organizations, overseeing an organization of 200+ individuals operating in support of $5.2B in revenue and 90M+ global users. Before Google, Brice was a Principal Engineer in the Process Development and Systems Engineering organizations for FormFactor, Inc. (NASDAQ:FORM) where he oversaw systems design and technical architecture for their $120M+ manufacturing operation.
AI and Data Sciences Showcase: Komodo Health
Komodo Health is a leading AI company focused on reducing disease burden through the largest, most representative, and timeliest healthcare map.
Use Of Machine Learning On Payer-Complete Datasets To Predict Rare Disease
Rare diseases contribute significant burden of illness due to the challenges associated with diagnosis. Our AI platform trained on 150+ payer complete datasets delivers real-time identification of providers with patients who have a high likelihood of disease.