M.D., Ph.D., Senior Director-Neuroscience Tailoring, Eli Lilly and Company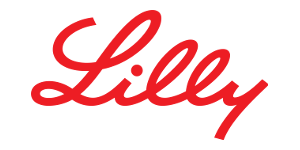 Biography
Bradley Miller manages the Neuroscience Tailored Therapeutics group at Eli Lilly and Company. In this position, he formulates strategy and oversees execution of biomarker initiatives ranging from discovery to late phase clinical trials. The evaluation, use and analysis of digital tools and applications in clinical development is an increasingly prominent activity in his group. Prior to this position, he was an Associate Medical Advisor in Translational Therapeutics at Eli Lilly and Company where he worked with Lilly scientists, physicians and others to define and interpret biomarkers and assays for agents produced by Lilly to incorporate them into clinical trials. Before his career at Eli Lilly and Company, Dr. Miller was an academic physician scientist with appointments at the University of Virginia and Texas Tech University. In these roles, he provided service in medicine (neuropathology, general surgical pathology and clinical chemistry) and research (neurology, tissue banking and biochemistry).
Session Abstract – PMWC 2019 Silicon Valley
Session Synopsis: The pharmaceutical industry is applying Active Learning in various areas which includes the integration of experiment and computational modeling, automation, big data analytics, and informatics. This session will focus on pharma preparations and applications of AI and Machine Learning across drug discovery and development – various examples will demonstrate how pharma is harnessing the opportunity of large data sets to predict and improve human translation in clinical studies.