MBA, SVP, Global Head Pharma & Biotech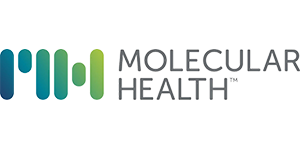 Biography
Blanca Baez is a business and commercial leader with 20 years of experience in leadership roles across sundry industries, who has specialized in the Pharma & Biotech sector for the past 12 years. Her focus and expertise is in generating and executing strategies for new technologies to enter established or new markets with innovative business models. She has a proven record in increasing business competitiveness, accelerating revenue growth, and most recently creating a new business unit through adapting data technology to serve drug development and commercialization in the Pharma & Biotech markets. In her life sciences career, Blanca has held executive management positions across global, regional and local settings across the different stages of Pharma's value chain and with a broad mix of therapeutic areas in specialty and primary healthcare. She has also served as Head of New Products Portfolio and Commercial Lead for Business Development.
AI and Data Science Showcase: Molecular Health
Molecular Health leverages its clinico-molecular knowledge base, Dataome®, to deliver advanced analytics to understand and predict drug outcomes.
MH Predict – AI For Clinical Trial Success Prediction At Your Fingertips
Powered by machine learning, MH Predict predicts the likelihood of success of clinical trials. The web-interface offers con-textualization of the predictions in the neighbourhood of similar trials and allows the user to set what-if scenarios on several trial parameters.