Ph.D., Post-Doctoral Scholar, UCSF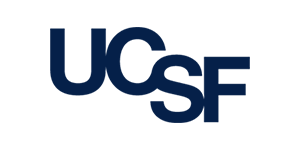 Biography
Ben Glicksberg is in the lab of Dr. Atul Butte in the Bakar Computational Health Sciences Institute. His work involves utilizing state-of-the-art computational methods, including Artificial Intelligence algorithms, on bio- and clinical informatics frameworks to make discoveries to push forward precision medicine. His work often ties together multi-omic data types ranging from genomics to clinical data in the form of Electronic Health Records (EHR). Dr. Glicksberg has also built software, tools, and applications for interacting with and visualizing EHR data across 15 million patients in the UC Health system, with a particular emphasis on interoperable common data model formats. He obtained a PhD from the Icahn School of Medicine at Mount Sinai in 2017.
AI and Data Science Showcase: UCSF
UCSF is dedicated entirely to health sciences, is a major center of medical and biological research and teaching.
Apps To Enable AI In EHR Research
We developed tools and applications on the OMOP common data model to facilitate utilization of EHR data in this format. I demonstrate how these tools can be used as an interoperable framework for clinical informatics and AI-based studies with examples.