M.S., M.B.A, Co-founder and CEO, CellMax Life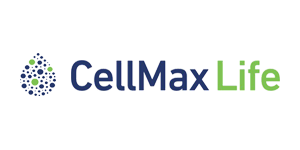 Biography
In 2012, as an Entrepreneur in Residence at a leading Silicon Valley Venture Firm, Artiman Ventures, Atul Sharan co-founded CellMax Life, applying semiconductor industry principles to a proprietary Circulating Tumor Cell (CTC) bio-mimetic CMx platform to develop affordable, clinically proven blood-tests for Early Cancer Detection and Treatment. He was motivated to start CellMax as two members of his family have been diagnosed with cancer – one of them was diagnosed with breast cancer within two weeks of receiving a conclusively negative mammogram. Atul is a veteran of the high-tech industry with experience as an engineer, serial entrepreneur, CEO and angel investor. He specializes in identifying unmet market needs and matching them with early stage technologies to achieve dramatically better results than prevailing standards. He has done that successfully multiple times: AutoESL (acquired by Xilinx); ClearShape Technologies (acquired by Cadence), Numerical Technologies (Nasdaq IPO; acquired by Synopsys); Ambit Design (acquired by Cadence). Atul holds a BS in Engineering from IIT-India; MS in Engineering from UH, Texas and an MBA from UC-Berkeley.
Clinical Dx Showcase: CellMaxLife
CellMax Life has developed the CMx™ platform (16 patents) for the detection of pre-cancerous adenomas before they become colorectal cancer. Analytes in current tests- FIT, DNA, Methylation- are largely absent in the pre-cancerous stage, making them ineffective for CRC prevention. Partner with us to make colorectal cancer a preventable disease.
Going Beyond Early Detection: Blood Test For Pre-Cancer