Ph.D., Assistant Professor, Department of Pharmaceutical Sciences, University of Michigan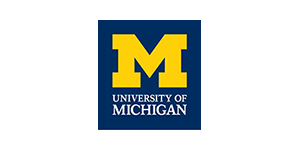 Biography
Anna Schwendeman is an Assistant Professor at the Department of Pharmaceutical Sciences and a member of Biointerfaces Institute at the University of Michigan. Her research focus is on utilizing high-density lipoprotein (HDL) nanoparticles for drug and vaccine delivery. In 2016, she co-founded a company EVOQ Therapeutics (www.evoqtherapeutics.com) focused on the use of HDL nanoparticles for delivery of personalized neoantigen cancer vaccines. Prior to starting her academic career in 2012, Dr. Schwendeman spent 12 years in pharmaceutical industry at Cerenis Therapeutics, Pfizer, and Esperion Therapeutics. She was involved in discovery and translation HDL drugs to Phase II clinical trials. She successfully submitted FDA INDs for seven different products including nanoparticles, liposome, recombinant proteins, peptides and small molecules.
Talk
Development of Personalized Nanodisc Cancer Vaccine
This talk will cover a personalized approach to cancer immunotherapy by improving delivery of tumor neoantigens to lymph nodes resulting in increased levels of antigen positive cytotoxic T cells, elimination of existing large tumors and development lasting protective immunity against tumor reoccurrence in animal models of colon cancer and melanoma.