M.D., Ph.D., President & CEO, Gritstone Oncology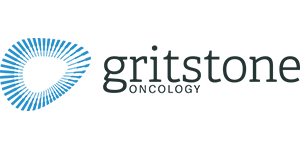 Biography
Andrew Allen is a Co-Founder of Gritstone Oncology, a next-generation immuno-oncology company focusing on identifying and deploying mutation-derived tumor-specific neoantigens (TSNA) for the treatment of cancer. Such neoantigens are largely unique to each patient. TSNA are critical cancer targets for the immune system, and for vaccines they offer the prospect of minimal pre-existing immune tolerance and low likelihood of cross-reactivity with normal tissues. Dr. Allen has worked in cancer biotechnology companies since 2002, primarily in R&D roles, and also worked at McKinsey & Company advising life science companies on strategic issues. Allen trained in Medicine at Oxford University and obtained a Ph.D. in Immunology at Imperial College, London. He currently serves on the board of directors of Epizyme (NASDAQ: EPZM), Cell Design Labs (San Francisco, CA) and Revitope (San Francisco, CA).
Session Abstract – PMWC 2019 Silicon Valley
Session Synopsis: Neoantigens arise from somatic mutations that differ from normal cell antigens and are specific to each individual patient – providing tumor specific targets for developing personalized cancer vaccines. Current clinical trials using neoantigen targeting cancer vaccines, including in combination with checkpoint blockade monoclonal antibodies, have demonstrated potent T-cell responses against those neoantigens accompanied by tumor regression in patients. Personalized neoantigen vaccines represent one of the most significant advances in the history of cancer treatment.