Ph.D., Chief Scientific Officer, Aduro Biotech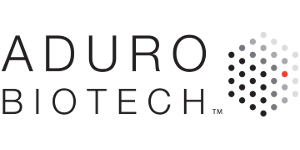 Biography
Andrea van Elsas became Chief Scientific Officer (CSO) in September 2017, following his tenure as Chief Scientific Officer of Aduro Biotech Europe since November 2015. Prior to its acquisition by Aduro in 2015, Dr. Andrea van Elsas co-founded BioNovion and served as Chief Scientific Officer focusing on the development of innovative therapeutic antibodies in the field of immune oncology. From 1999 to 2011, he held numerous positions at Organon in Oss, The Netherlands, and Cambridge, Massachusetts (acquired by Schering-Plough Corporation in 2007 and later by Merck & Co.), and as the Director of Tumor Immunology he ran the immune oncology portfolio including the program that later became known as pembrolizumab. As a postdoctoral researcher from 1997-1999, Andrea worked at the University of California, Berkeley, studying antibodies blocking CTLA-4 for the treatment of cancer and is a co-inventor on the original patents that formed the basis for the development of Yervoy® (ipilimumab), the first checkpoint inhibitor approved in 2011 by the U.S. Food and Drug Administration for the treatment of melanoma.
Immunotherapy Showcase: Aduro Biotech
Aduro Biotech, Inc. is an immunotherapy company focused on the discovery, development and commercialization of therapies that are intended to transform the treatment of challenging diseases. Aduro's technologies, which are designed to harness the body's natural immune system, are being investigated in cancer indications, autoimmune diseases and have the potential to expand into infectious diseases. Aduro's STING pathway activator technology is designed to activate the STING receptor in immune cells, which may result in a potent tumor-specific immune response. ADU-S100 (MIW815) is the first STING pathway activator compound to enter the clinic and is currently being evaluated in a Phase 1 clinical trial as a single agent and in combination with ipilimumab and in a Phase 1b combination trial with spartalizumab (PDR001), an investigational anti-PD-1 monoclonal antibody. Aduro's B-select monoclonal antibody technology, including BION-1301, an anti-APRIL antibody, is comprised of a number of immune modulating assets in research and development. Aduro is collaborating with leading global pharmaceutical companies to expand its products and technologies. For more information, please visit www.aduro.com.