M.D., Hematology-Oncology Chief Fellow, UCLA David Geffen School of Medicine; Falcon Computing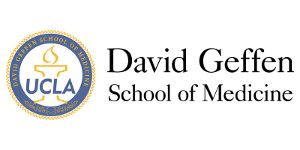 Biography
Amy Cummings is the UCLA Hematology-Oncology Chief Fellow and a PhD candidate in BioEngineering through the Specialized Training in Advanced Research (STAR) program at the David Geffen School of Medicine. She is currently in Edward Garon's lab where she focuses on translational oncology and biomarker development in lung cancer. She is funded by the STAR program and Garon's RO1. She completed an Internal Medicine residency at UCLA and was the recipient of the Olga Levin Inspiration Award in 2016. She received her M.D. from the Keck School of Medicine at USC where she graduated with honors and was elected to the Alpha Omega Alpha Honor Medical Society.
Immunotherapy Showcase: Falcon Computing
Falcon Computing enables bioinformaticians to speed up genome analysis with our accelerated version of GATK4 available on cloud or on-prem.
Falcon Accelerated Pipelines For Immunotherapy Efficacy On Lung Cancer
54 patients treated with single-agent ICB in the salvage setting with at least 3 years of follow up had peripheral blood mononuclear cell WES performed to determine HLA class 1 typing. Somatic mutations were identified using GATK 3.8 on the Falcon Accelerated Genomics Pipelines.