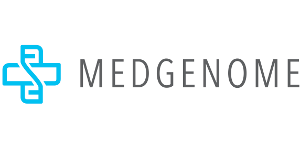 Biography
As the Head of R&D at MedGenome, my focus is to leverage next generation sequencing technologies to investigate diseases and develop solutions for efficient translation of therapies in the clinic. In the area cancer immunotherapy, I have developed a genomics-based integrated platform OncoPept, which combines four separate solutions: A high throughput cancer vaccine discovery and validation solution; tumor microenvironment analysis; TCR repertoire analysis; and the prediction of immune-related toxicity associated with checkpoint inhibitors. This platform is used by pharma and biotech companies in their preclinical and clinical studies. For over 15 years I have been working in the area of high throughput genomics and proteomics-based drug discovery research first in a mid-size genomics company CuraGen Corporation, followed by at Genentech, a large pharmaceutical company. I have done my graduate studies in Biochemistry followed by post-doctoral work in yeast genetics and B-cell biology.
Immunotherapy Showcase: MedGenome
MedGenome accelerates biomarker discovery leveraging population genetics and NGS-based solutions.
Overcoming Challenges in Personalized Cancer Vaccine Design
Cancer vaccine therapy is a promising tool to fight cancer. The goal of cancer vaccines is to produce strong anti-tumor response against tumor-specific neoantigens. The presentation will discuss challenges in designing effective cancer vaccines and strategies to overcome them.