Ph.D., President & CSO, Cellecta Inc.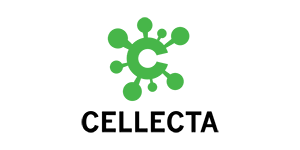 Biography
Prior to founding Cellecta in 2006, Dr. Chenchik was Vice President of R&D at System Biosciences and Director of R&D for the Gene Cloning and Analysis (GCA) group at Clontech Laboratories and Becton Dickinson from 1994 to 2005. Dr. Chenchik received his Ph.D. in Molecular Biology from the Institute of Molecular Biology, Moscow, Russia in 1983, and was a research scientist at the National Cardiology Research Center in Moscow from 1983 through 1994. He has authored over 50 publications and is an inventor on numerous issued patents.
Genomic Profiling Showcase: Cellecta Inc.
Cellecta. Gene Functional Analysis. Simplified.
NGS Barcoding & Targeted Expression Profiling for Single-Cell Analysis
We will demonstrate how Targeted RNA Expression Profiling combined with lentiviral barcoded libraries provides a complete platform for highly sensitive single-cell expression profiling and show how this can significantly improve phenotyping of distinct cell populations.