Ph.D., Managing Director and Head of R&D Strategy Solutions at IQVIA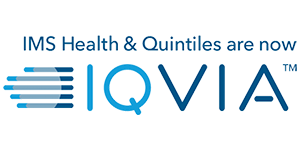 Biography
The R&D consulting group focuses on enabling transformation in clinical development by joining traditional management consulting approaches to the deep scientific, medical and operational experience resident within QuintilesIMS. Adrian's key areas of expertise are in virtual pharma business models, next generation clinical development, pre-competitive alliances and the application of large scale real world data to transform development. Prior to QuintilesIMS Adrian spent eight years in the healthcare practice in BCG New York and the previous fifteen years as a particle physicist. Adrian was a tenured professor of Computer Engineering at Brunel University, London and a visiting professor at the Stanford Linear Accelerator Center, CA. Adrian holds a PhD in High Energy Particle Physics from the University of London on experiments in CERN, Geneva and a B.Sc. in Physics (First Class) also from London.
Talk
Clinical and Research Tools Showcase: The Muscular Dystrophy Association (MDA) and IQVIA Team Up to Improve Drug Development and Patient Outcomes in Neuromuscular Diseases – Part 2
Adrian McKemey from IQVIA will explain how platforms powered by patient data and robust analytics can be applied to drug discovery, development and ultimately to improve patient outcomes. IQVIA's insights and execution capabilities help biotech, medical device and pharmaceutical companies, medical researchers, government agencies, payers and other healthcare stakeholders tap into a deeper understanding of diseases, human behaviors and scientific advances, in an effort to advance their path toward cures.