M.D., Ph.D., Vice President, Translational Medicine, Kite, a Gilead Company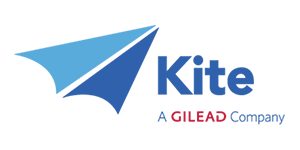 Biography
Adrian Bot brings over 13 years of experience in the biopharmaceutical industry and expertise in discovery, research and development of active immunotherapies in oncology. At Kite, Dr. Bot provides scientific and translational research leadership to the company's technologies and growing product pipeline as well as management of its academic and corporate collaborations. He also supports Kite's Chief Executive Officer in setting strategic directions as well as in other aspects of the company's operations. Before joining Kite, Dr. Bot served as Vice President of Research at MannKind Corp, where he led the efforts to discover and advance through development a number of immunotherapies and targeted therapies for different cancer indications. Prior to joining MannKind, he served as Director of Immunology at Allecure Corp. and as Director of Immunology at Alliance Pharmaceutical Corp., where he led the research and development of novel vaccine adjuvants and immunotherapies. Dr. Bot received his M.D. degree from the University of Medicine and Pharmacy in Timisoara, Romania, and his Ph.D. in Biomedical Sciences from Mount Sinai School of Medicine in New York. He conducted his post-graduate training as a visiting scientist at the Scripps Research Institute in La Jolla, CA. He has authored more than 75 scientific publications in basic and applied immunology and is an inventor on more than 10 patents on immune therapeutic approaches and innovative drugs for autoimmune diseases and oncology.
Immunotherapy Showcase: Kite, a Gilead Company
Kite, a Gilead company, is a leader in T cell therapy for cancer. Kite developed a first in class CAR product for B cell lymphoma, YESCARTA®, currently approved in both the US and EU.
Lessons learned from development of YESCARTA®
YESCARTA® is a first-in-class CAR treatment for B cell lymphoma. This talk summarizes mechanistic understanding of product activity and toxicities, with impact on developing approaches to overcome treatment failures and manage more effectively treatment related toxicities.