J.D., Partner, Hogan Lovells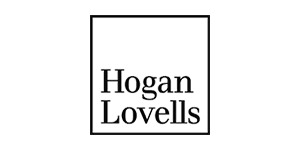 Biography
As a partner with Hogan Lovells' FDA Medical Device group, Yarmela Pavlovic focuses her practice on the U.S. Food and Drug Administration's premarket regulation of medical devices and diagnostics. She works with companies to develop regulatory strategies for obtaining FDA marketing approval. Yarmela brings extensive experience in product development and product submissions (510(k)s, De Novo Requests, PMAs, and IDEs), as well as a variety of other device-related regulatory issues. Yarmela has particular experience in the area of Laboratory Developed Tests (LDTs) and FDA regulation of In Vitro Diagnostic (IVD) tests. Yarmela's experience includes advising on precision medicine and companion diagnostic related tests, as well as standalone diagnostics. Yarmela also regularly counsels developers of digital and mobile health technology, as well as medical software and applications. From standalone apps to wearable sensors to complex digital therapeutic systems, Yarmela assists clients in assessing FDA requirements and developing premarket strategies where necessary.
Session Abstract
 – PMWC 2018 Silicon Valley
Session Synopsis: The field of AI and machine learning is undergoing explosive development and growth, yet the timing of impact in the area of health care and health management as a key element in the clinical care is still uncertain. How AI will influence our approaches to the management of complex diseases such as cancer, what elements of technologies will come into play, and how this be impacted in a regulated setting remains to be seen. Clearly, we will see many rewards with AI in the clinic, but we first must anticipate the hurdles along to way and devise solutions to overcome them.