M.D., MBA, Vice President of Clinical Services, Essential Health Solutions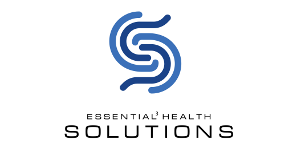 Biography
Dr. William Haas earned both his medical and business degrees from East Carolina University, one of the nation's top primary-care training programs. He is board-certified in family medicine and attended the University of Arizona for his Integrative Medicine fellowship. In addition to his Integrative Medicine training, Dr. Haas is a candidate for certification with the Institute for Functional Medicine. Currently, Dr. Haas practices Integrative Medicine and serves as the Chief Medical Officer for Essential Health & Wellness. Additionally, he operates as the Vice President for Clinical Services at Essential Health Solutions, a healthcare IT company.
Wellness and Aging Showcase: Essential Health Solutions
Healthcare IT company driving the development of personalized healthcare in the primary-care and consumer spaces.
Translating Personalize Medicine into the Primary-Care Setting
Learn how primary-care practitioners are leveraging advanced diagnostics to develop personalized care plans to optimize health and longevity.