M.D., Ph.D., Kennedy Family Professor of Pediatrics and Medicine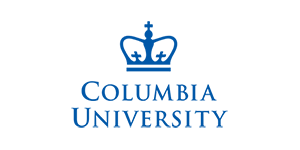 Biography
Wendy Chung, M.D., Ph.D. is a medical and molecular geneticist and the Kennedy Family Professor of Pediatrics and Medicine. Dr. Chung enjoys the challenges of genetics as a rapidly changing field of medicine and strives to facilitate the integration of genetic medicine into all areas of health care in a medically, scientifically, and ethically sound, accessible, and cost effective manner. Dr. Chung directs NIH funded research programs in human genetics of autism, obesity, breast cancer, pulmonary hypertension, and birth defects including congenital diaphragmatic hernia and congenital heart disease. She leads the Precision Medicine Resource in the Irving Institute at Columbia University. She was the original plaintiff in the Supreme Court case that overturned the ability to patent genes and the Institute of Medicine Committee on Genetic Testing.
Session Abstract – PMWC 2018 Silicon Valley
Session Synopsis: Genetic testing can be a daunting experience, yet the return of genetic findings allows the provision of clinically actionable results for findings associated with disease risks and anticipated medical needs. Obtaining this information back is therefore of high value to patients who would have otherwise not learned of their genetic risk. This session will focus on the advantages of patients getting genetically tested and learning about a genetic predisposition and potential associated health impacts.