Ph.D., Director, Center for Cancer Genomics and Precision Oncology, Wake Forest Health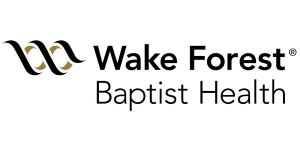 Biography
Dr. Zhang received his BS degree in biochemistry from Peking University in 1985. He went to the graduate school in the US under the CUSBEA program in 1986 and received his PhD degree in molecular biology from The University of Texas Graduate School of Biomedical Sciences. Dr. Zhang joined the faculty of The University of Texas M. D. Anderson Cancer Center in 1994 and rose to the rank of Full Professor in Pathology and Cancer Biology in 2006. Dr. Zhang served as the director of M. D. Anderson Cancer Center's Cancer Genomics Core Laboratory since 1999. Dr. Zhang co-directed a Genome Data Analysis Center (GDAC) under the Cancer Genome Atlas (TCGA). Dr. Zhang is also the Director of the NFCR's Center for Systems Informatics. In 2016, Dr. Zhang joined the Wake Forest Baptist Comprehensive Cancer Center to become the inaugural Hanes and Willis Family Professor in Cancer and the Director of the Center for Cancer Genomics and Precision Oncology. Dr. Zhang is also the Leader of the Cancer Genetics and Metabolism Program in the NCI-funded CCSG for the Wake Forest Baptist Comprehensive Cancer Center. Dr. Zhang has published more than 350 peer-reviewed papers. Dr. Zhang's research has been supported by numerous grants from NCI/NIH, DOD, and several foundations including National Foundation for Cancer Research (NFCR), Goldhirsh Foundation, James S. McDonald Foundation, and Shriver Initiatives for Sarcoma. Dr. Zhang is a well sought after reviewer for federal funding agencies and he has reviewed more than 320 NIH grants. Dr. Zhang serves on the AACR's China committee. Dr. Zhang is also the Chairman of the Board of Directors, US Chinese Anti-Cancer Association.
Talk
The Era Of Precision Medicine: Improved Diagnosis, Treatment, And Monitoring
As a key member of national consortium in precision medicine (PMEC and GENIE), the Wake Forest Baptist Comprehensive Cancer Center (WFBCCC) has developed NGS clinical programs using both tumor gene panel and liquid biopsy test. Bioinformatics analysis has identified bi-omarkers which are critical for pathophysiology, etiology, response to immunotherapy, and can-cer health disparities. Results from our liquid biopsy studies led us to propose a new cancer staging system that incorporates the circulating mutation signature (TNMB system).