BPharm, Ph.D., Chief Operating Officer, THRC Precision Pharmacotherapy Research & Development Institute; Adjunct professor, University of Montreal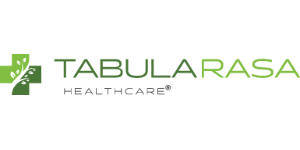 Biography
Dr Michaud is the Chief Operating Officer of the Tabula Rasa Healthcare Scientific Precision Pharmacotherapy Research & Development Institute in Orlando. The institute aims at developing advanced clinical decision support systems to optimize medication safety. She is an adjunct professor, Faculty of pharmacy, Université de Montréal and has directed a pharmacokinetic and bioanalytic core facility at the CRCHUM. Her research investigates the contribution of CYP450 drug-metabolizing enzymes in drug disposition, with a special attention to the role of disease states (focusing on type 2 diabetes), the role of pharmacogenomics and drug-drug interactions while attempting to better understand and predict variation in drug responses. She has earned more than $22 million in research awards, published more than 35 peer-reviewed journal articles and mentored graduate students and PharmD residents. She completed fellowships at Indiana University and McGill University and earned her Ph.D. and M.Sc. degrees from the Université de Montréal.
Session Abstract – PMWC 2020 Silicon Valley
Session Synopsis: Phenoconversion is a phenomenon by which an individual's genotype-predicted phenotype is transformed into another by factors such as drug interactions or diseases. This session will cover complexities of genotype result interpretation in clinical practice and clinical trials since phenoconversion makes challenging such translation of information in to clinically actionable recommendations.