Ph.D., Sr. Director, Research, Sangamo Therapeutics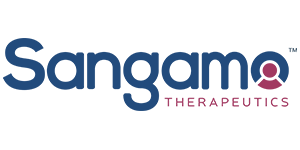 Biography
Thomas Wechsler, Ph.D., currently serves as Sr. Director of Research and oversees Sangamo's research programs across the Company's therapeutic focus areas of inherited metabolic dis-ease and hematology. Since joining Sangamo in 2011, he has held roles of increasing respon-sibility, including Team Leader, Lysosomal Storage Disorders, and Director of Research, Rare Diseases. Prior to joining Sangamo, Dr. Wechsler worked as a postdoctoral fellow in the De-partment of Chemical and Systems Biology at the Stanford University School of Medicine. Pri-or to that, from 2005 to 2010, he worked as a postdoctoral fellow in the Genetic Recombina-tion Laboratory (Dr. Stephen C. West; Cancer Research UK) on homologous recombination and DNA repair. Dr. Wechsler received his Ph.D. in Biology from the Ludwig-Maximilians Universi-ty in Munich, Germany after conducting his Ph.D. thesis work at the University of California, San Francisco.
Emerging Therapeutics Showcase: Sangamo Therapeutics
For Sangamo Therapeutics, science is a means to develop new medicines with the potential to transform the lives of patients living with serious genetic diseases. The Company's scientists are leaders in the discovery, research and development of technologies enabling gene-based therapeutic development. Sangamo expects its scientific investment will reliably generate new programs for human clinical development.