Ph.D., M.B.A., Senior Director, In Vitro Diagnostics, Kite, a Gilead Company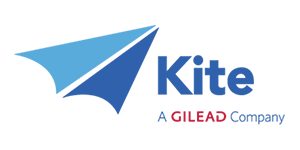 Biography
Dr. Astrow has extensive experience in the development of diagnostic assays used by treating physicians and biotech/pharmaceutical companies to assist in cancer therapy selection. She currently leads the translational science efforts for Kite's T-cell receptor therapy programs in solid tumors, and for the company's companion diagnostics initiatives. Prior to joining Kite in 2015, Dr. Astrow was Vice President of Research and Development at Response Genetics, a CLIA-certified, cancer-focused, clinical laboratory, where she was responsible for the introduction of novel molecular diagnostic assays and services. Prior to Response Genetics, she held leadership positions at Quest Diagnostics, Pathway Diagnostics, and Impath, Inc. Dr. Astrow received a Bachelor of Arts in Biology and Medicine at Brown University, and her Ph.D. in Molecular and Cell Biology from the University of California, Berkeley. She also holds a Masters of Business Administration from Pepperdine University.
Session Abstract
– PMWC 2018 Silicon Valley
Session Synopsis: A tremendous amount of work and effort is put into FDA approval of a drug, yet often the necessary accompanying diagnostics are not in place to meet the needs in a timely fashion. Upstream processes, such as tighter collaborations between pharma and diagnostics companies, more robust and earlier assay development, better transition of translational insight into clinical applications, or clinical trial design itself need to be optimized. This session's dialogue will focus on these aspects and how a critical diagnostics component can be optimally integrated into a commercial strategy to create a more efficient and successful approval and commercialization process.