Ph.D., Partner, DeciBio Consulting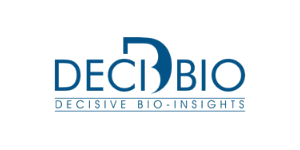 Biography
Dr. Stephane Budel is a partner at DeciBio Consulting with over 18 years of combined experience in life science business consulting, entrepreneurship and academic research. He specializes in helping companies commercialize novel and disruptive technologies in the life science research tools and diagnostic spaces. He has deep genomics expertise, especially as it relates to the impact of next generation sequencing. He has supported clients facing a broad range of challenging business issues, including product specification strategy and commercial due diligence. Dr. Budel earned his Ph.D. from Yale University for his research on the molecular mechanisms of schizophrenia.
Session Abstract – PMWC 2018 Silicon Valley
Session Synopsis: This panel will focus on how the use of novel approaches such as liquid biopsies and technologies such as NGS can be integrated in personalized medicine to improve patient management. We will discuss what it will take for the most recent developments to be incorporated in routine clinical care.