M.S., M.MI, Senior Vice President & Chief Informatics Officer / CIO, City of Hope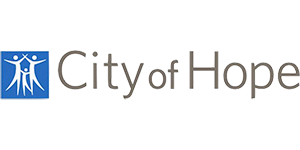 Biography
Sorena Nadaf, M.S., M.MI is Senior Vice President & Chief Informatics Officer / CIO, for City of Hope. He serves as the Director of Data Science & Cancer Informatics, overseeing a program targeting Digital Health Innovation, Information Technology, and Translational Bioinformatics. Prior to joining the City of Hope in 2016, Sorena spent almost 9 years at University of California San Francisco as CIO and Associate Director for the Helen Diller Family Comprehensive Cancer Center and UCSF's Chief Informatics Officer. At UCSF Sorena also served as the inaugural Director of the Translational Informatics (TI) Technology Center, where he architected a Institution wide IT Specialty, and Biomedical Informatics focused Program / Super Shared Resource. Sorena's strategies enabled the enterprise collection, exchange, and integration of distributed, multi-dimensional, and heterogeneous clinical and biomedical data, in addition to aiding in the education of Applied Informatics and Healthcare IT. UCSF's infrastructure and roadmaps for Clinical Research and Bio specimen Banking was a direct result of his work, not to mention systems in place supporting patient reported outcomes and electronic medical record interoperability. While at UCSF, Sorena was instrumental in the creation and launch of the Institute for Computational Health Sciences (ICHS), where he also was Chair of its IT infrastructure, with an initial focus on a scalable enterprise-class High-Performance Compute eco-system.
Session Abstract – PMWC 2018 Silicon Valley
Session Synopsis: Health care providers increasingly require multi-omic data sets, including phenotypic data informed by genomic data. Such data needs to be obtained in an economically sustainable way and made available on an agile user-friendly platform so that these data may inform clinical care and lead to health improvements.Pharmaceutical companies ("Pharmas") are interested in obtaining datasets containing phenotypic/clinical and genomic information generated from patient cohorts of specific disease areas. Such datasets can help Pharma researchers identify drug targets or find biomarkers, validate hypotheses related to the interaction of genomics with disease or with specific therapies, and identify candidate populations for future clinical trials. Payers are also interested in the outcomes related to new discoveries and therapies in order to reimburse for these treatments. This session will focus on how both health care provider organizations, Pharmas and Payers are working toward solving these complex and challenging problems from a technical and business model perspective.