Ph.D., Associate Professor, Carnegie Mellon University; Founder, Captis Diagnostics Inc.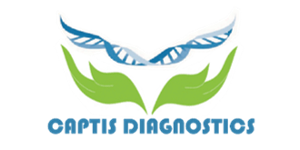 Biography
Dr. Zheng's main research theme is to develop micro/nano technologies for precision healthcare, at the interface of material, device and biomedicine. His recent work includes developing liquid biopsy technologies for non-invasive cancer diagnosis using nanomaterials and microdevices, innovative nanomaterials and biomaterials for cancer therapeutics, nanomaterial-integrated microdevices for virus discovery and diagnosis. He has published over 50 peer-reviewed journal papers and holds 15 patents and patent applications. Among other honors, he is the recipient of the NIH Director's New Innovator Award and the American Cancer Society's Research Scholar Award. Dr. Zheng is currently an Associate Professor at Carnegie Mellon University in Departments of Biomedical Engineering and Electrical and Computer Engineering. Previously, he was an Associate Professor of Biomedical Engineering at The Pennsylvania State University. He received his B.S. in Biological Science and Biotechnology at Tsinghua University, and his Ph.D. in Electrical Engineering from California Institute of technology.
Liquid Biopsy Showcase: Captis Diagnostics
Captis Diagnostics develops and commercializes breakthrough liquid biopsy solutions for cancer management through the emerging extracellular vesicle-based technology.
Extracellular Vesicle-Based Technology In Cancer Management
Delivering clinical actionable report to oncologist is critical for cancer management. Extracellular vesicles are emerging as appealing type of cancer biomarker for non-invasive cancer management. This talk will focus on the development and clinical applications of extracellular vesicle-based liquid biopsy.