Session Abstract – PMWC 2020 Silicon Valley
Session Synopsis: Researchers have long been recognizing the uniqueness of women's health and the substantial effect on clinical practice, acknowledging the increasing appreciation of the importance of multidisciplinary approaches to health and disease. In every organ system, there are diseases that are unique to women, more common in women than in men, or characterized by differences in disease course in women compared with men. This session will include the effect of women's health on the following topics:
Preterm Birth & The Promise Of Biomarkers
NIPT
Carrier Screening And Moving To Whole Genome
Endometriosis
In Vitro Fertilization
Menopause & Osteoporosis
Breast Cancer
M.D., Ph.D., Chief Genomics Officer (CGO), UCSF Health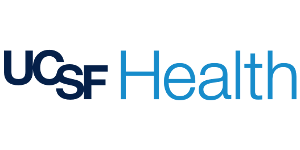 Biography
Dr. Aleksandar Rajkovic was the Professor and Marcus Allen Hogge Chair in Reproductive Sciences, the Director of the Division of Reproductive Genetics and Medical Director for the Pittsburgh Cytogenetic and Genomic Laboratories in the Department of Obstetrics, Gynecology and Reproductive Sciences at the University of Pittsburgh. He recently moved to UCSF to be the Chief Genomics Officer. He serves as the Medical Director and Chief of the Center for Genetic and Genomic Medicine (CGGM) that organizes, coordinates and oversees Clinical Genetics and Genomics Services across the entire UCSF Health System. He is also Stuart Lindsay Distinguished Professor in Experimental Pathology I, member of the American Society of Clinical Investigator and American Association of Physicians. His research interests lie in basic and translational medical sciences in the area of reproductive genetics. Dr. Rajkovic discovered numerous genes that play critical roles in reproductive tract development, male and female infertility, and uterine tumors. He has been at the forefront of applying cutting edge genomic technologies to reproductive diagnostics, including prenatal diagnosis, preimplantation genetic screening, and perinatal genomics. He has made significant contributions to non-invasive diagnosis of submicroscopic deletions, design and utility of dense X chromosome arrays, and utility of genome wide detection of copy number variants in prenatal diagnosis. His current interests lie in whole genome applications towards population based health prediction and prevention, as well as elimination of Mendialian disorders.
M.D., Director, Division of Reproductive Endocrinology and Infertility; Director, Center for Fertility and Reproductive Medicine, Cedars-Sinai Medical Center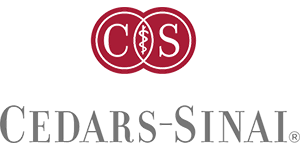 Biography
Dr. Pisarska earned her bachelor's degree at State University of New York (SUNY) at Stony Brook and her medical degree at Upstate Medical Center in New York. She completed residency in Obstetrics and Gynecology at Lenox Hill Hospital in New York City and a fellowship in Reproductive Endocrinology and Infertility at Baylor College of Medicine in Houston. Dr. Pisarska was at Stanford University as a National Institutes of Health (NIH)-sponsored Women's Reproductive Health Research Career Center Scholar before joining the faculty at Cedars-Sinai Medical Center. She has a comprehensive research program looking at adverse pregnancy outcomes associated with how the pregnancy/placenta implants, using specific genetics approaches to better understand how genetics and environmental influences, including fertility treatments, as well as fetal sex affect mother and infant, which can have long term health implications. Another area of her research focuses on oocyte development, ovarian function and dysfunction including ovarian failure and polycystic ovary syndrome.
Ph.D., Associate Professor, Department of Reproductive Medicine, Embryology, Lab Director, Weill Cornell Medicine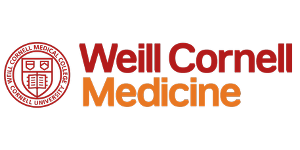 Biography
Dr. Zaninovic's interests include clinical and experimental embryology as well as stem cell biology. His research is currently focused on the development of new embryo selection protocols using time-lapse microscopy of developing embryos and application of Artificial Intelligence in the field of Embryology and IVF. In addition to his clinical duties, Dr. Zaninovic has ongoing research projects in human embryonic stem cell (hESCs) derivation. As Manager and Principal Investigator of Weill Cornell's hESC Derivation Laboratory, Dr. Zaninovic has derived 43 stem cell lines.
Talk
AI in IVF: Selection Of Optimal Embryo
AI is not meant to replace the doctors and embryologists but rather to be used as a tool to medical practitioners in augmenting correct diagnoses and increase the robustness of the treatments and increase pregnancy and LB rates.