Session Abstract – PMWC 2020 Silicon Valley
Session Synopsis: The development of effective anti-cancer therapies has been challenged by the overall complexity of tumors. The tumor heterogeneity is exacerbated during the progression of the cancer along with the tumor microenvironment (TME), comprised of many different cell populations, such as cancer-associated fibroblasts and various infiltrating immune cells, and non-cell components of extracellular matrix. These crucial parts of the surrounding stroma can function as both positive and negative regulators of all hallmarks of cancer development. Understanding the major events occurring in the TME that support primary tumor growth and how these events impact the modulation of the environment is of utmost relevance to assist the definition of efficient therapy strategies.
Ph.D., Director of Research, Parker Institute of Cancer Immunotherapy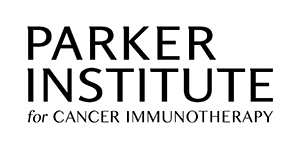 Biography
Samantha Bucktrout is a cellular immunologist who led a cancer immunology research group for Pfizer. During her five years at Pfizer, she contributed to clinical research targeting T-cells in type 1 diabetes and led the development of state-of-the-art antibody and protein therapeutics for cancer immunotherapy. Samantha Bucktrout's basic research training includes two postdoctoral positions in groups of leading immunologists: the Bluestone Laboratory at the University of California, San Francisco and the Miller Laboratory at Northwestern University. Her research uncovered mechanisms of autoimmunity, describing the dendritic cell subsets that drive epitope spreading, and regulatory T-cell dysfunction in type 1 diabetes and multiple sclerosis. Her research has been published in Nature Immunology, Nature Medicine, and Immunity. A native of England, she graduated from the University of Aberdeen with a bachelor's degree in biology and holds a doctorate in immunology from the University of Edinburgh.
Talk
Tumor-Immune Multiplexed Imaging To Guide Immunotherapeutic Selection
Clinical benefit to immunotherapy is thought to be hindered by the immune-suppressive tumor microenvironment. I will discuss the use of multiplexed imaging of intact tumor-stromal tissue interrogating tumor-immune relationships. Integration of molecular data and other clinical characteristics can be used to guide rational selection and enhance efficacy of emerging immunotherapeutics.
M.D.,Ph.D., Dermatopathologist, Memorial Sloan Kettering Cancer Center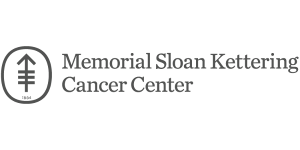 Biography
Dr. Hollmann is a pathologist with clinical training in dermatopathology who focuses on cutaneous tumor immunology. As a Melanoma Research Alliance young investigator and a member of both the melanoma and lung immunotherapy Stand Up to Cancer science teams, he has recently contributed to studies of the correlation between tumor neoantigens and response to immunotherapeutics. He has been involved in numerous basic and clinical investigational studies of melanoma biology and immunology. He also serves as a study pathologist for checkpoint inhibitor trials at MSK.
M.D., Ph.D., Assistant Professor of Pathology, Stanford University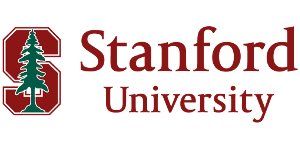 Biography
Michael Angelo trained in clinical pathology at UCSF and completed a postdoctoral research fellowship in the lab of Garry Nolan prior to starting his own lab at Stanford in 2014. He is board certified in clinical pathology and a recipient of the NIH Director's Early Independence Award. Mike's main research focus is creating and applying next generation instrumentation and methods for nanometer scale, multiplexed, quantitative imaging of of genes and proteins in clinical tissue biopsies. To this end, his lab has recently developed new instrumentation for multiplexed ion beam imaging (MIBI), which uses secondary ion mass spectrometry to measure antibodies tagged with mass reporters. Highly multiplexed IHC panels for assessing immune cell populations in solid tissue are currently being used in the Angelo lab to study tumor-immune interactions in multiple malignancies.
Ph.D., President, CEO, Serametrix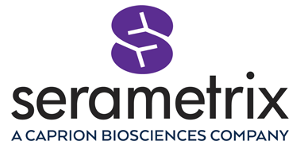 Biography
Henry Hepburne-Scott is co-founder of Serametrix in California where he has worked with Phoebe Bonner-Ferraby to develop and commericalize novel assays for measuring immunity in cancer patients. His work has included the successful launch of several flow cytometry assays for measuring peripheral cells – assays that have been widely used in the clinical development of novel immune-oncology drugs such as PD-1 inhibitors. The MDSC monitoring assay (CLIA) is now used to help select patients for clinical trial. Other assays include T Effector Memory Cells and peripheral activated dendritic cells (DC-LAMP). His current focus is on the development and commercialization of an in vitro method of assessing the potency of drugs with potential to inhibit the activity of MDSC in cancer patients. Prior to Serametrix, Henry worked to establish a US-based office for a British start-up biotech, sales rep for Becton Dickinson and as a postdoc researching mad cow / prion diseases.
Talk
Detection And Elimination Of Myeloid Derived Suppressor Cells
Patients with elevated MDSCs respond less well to checkpoint blockades such as the PD-1 inhibitor nivolumab. This talk will describe a widely used and CLIA certified assay for measuring MDSC in peripheral blood samples. We will also discuss a novel strategy for as-sessing the potency of putative anti-MDSC compounds.