Session Abstract – PMWC 2018 Silicon Valley
Session Synopsis: Immunotherapy is quickly establishing itself as a key treatment paradigm in cancer and is already changing the standard of care for some indications. Respective drugs have already been approved for melanoma, non–small cell lung cancer (NSCLC), and renal cell carcinoma.With the promise of a cure in a growing list of indications, these drugs also come with a high cost further fueling the ongoing debate on how to control healthcare costs while maintaining the industry's incentive to develop these highly sophisticated medicines. This session will address the cost challenges IO is facing and how the various stakeholders are intending to address them.
PharmD, Medical Director, DeBartolo Family Personalized Medicine Institute, Moffitt Cancer Center; Chair of the Department of Individualized Cancer Management, A State of Florida Cancer Research Endowed Chair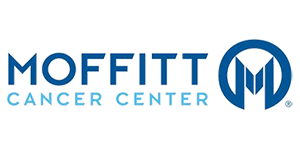 Biography
Dr Howard McLeod is a Professor at the University of South Florida and a 1000 Talent Scholar of China. Dr McLeod is a recent member of the FDA committee on Clinical Pharmacology and the NIH Human Genome Advisory Council. Dr McLeod is vice chair for Pharmacogenomics for NCI ALLIANCE clinical trials group, overseeing the largest oncology pharmacogenomics portfolio in the world. Dr McLeod is an active entrepreneur, serving on the Board of Directors, Scientific Advisory Board, and as a domain expert consultant to publically traded and privately held companies. He has also founded both for-profit and non- profit companies in the USA and China. Howard has published over 500 peer reviewed papers on pharmacogenomics, applied therapeutics, or clinical pharmacology and continues to work to advance individualized medicine.