Session Abstract – PMWC 2018 Silicon Valley
Session Synopsis: There are still many challenges relating to the understanding of when immunotherapies work and when they don't. Intensive computational real world data analysis aims to assess the outcomes of therapies, to identify predictive and prognostic biomarkers, and to enhance the mechanistic understanding of complex interactions between the immune system and cancer. This session will look at the status quo of therapeutic discovery efforts in the area of immunotherapies.
M.D., Ph.D., Senior Vice President of Oncology R&D, GSK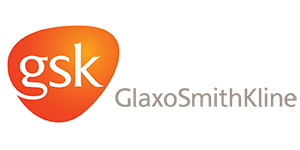 Biography
As leader of the Oncology TA at GSK, Dr. Axel Hoos oversees both its discovery and development functions and builds the Oncology portfolio of GSK across several modalities including antibodies, small molecules, bispecific molecules and cell & gene therapies. The TA's scientific focus is on Immuno-Oncology, Epigenetics and Cell Therapy. Dr. Hoos also serves on the Scientific Advisory Board of the HIV Cure Center, a co-venture of GSK and the University of North Carolina at Chapel Hill. Dr. Hoos further serves as Executive Chairman of the Board of Trustees of the Sabin Vaccine Institute (SVI), a Global Health organization, Non-executive Director on the Board of Imugene, a biotech company, Co-Chairman of the Cancer Immunotherapy Consortium (CIC) and Scientific Advisory Board Member of the Cancer Research Institute (CRI). Previously, Dr. Hoos was the Global Medical Lead in Immunology/Oncology at Bristol-Myers Squibb (BMS) where he developed Yervoy (Ipilimumab), the first life-extending therapy in Immuno-Oncology.