Session Abstract – PMWC 2018 Silicon Valley
Session Synopsis: Undeniably, cancer immunotherapy is one of the most promising areas in cancer research. New clinical trial approaches are under way to advance immune therapies for cancer. Challenges associated with patient selection and clinical trials include types of metadata to be collected, availability of biomarkers for patient selection, prior treatments and drug exposure, and how to bridge computational science with basic science to extract clinically relevant information. In this session, we discuss some challenges and propose some strategies to address them.
M.D., Professor in Cancer Biology, UCSF Helen Diller Family Comprehensive Cancer Center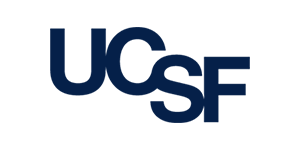 Biography
Lawrence Fong, M.D. is the Cancer Immunotherapy Program Efim Guzik Distinguished Professor in Cancer Biology and leads the Cancer Immunotherapy Program at the UCSF Helen Diller Family Comprehensive Cancer Center. He also co-directs the Parker Institute of Cancer Immunotherapy at UCSF. He is a physician-scientist in the Department of Medicine, Division of Hematology/Oncology directing both a translational research program and an NIH R01-funded research lab.
He has focused on cancer immunotherapy for over 20 years and has been involved in both pre-clinical and clinical studies of FDA-approved immunotherapies including sipuleucel-T and immune checkpoint inhibitors. Dr. Fong's research focuses on understanding the ways by which immunotherapies can lead clinical responses and well as treatment-induced side effects. This work includes tracking antigen-specific T cell responses in both pre-clinical models as well as treated cancer patients. Current work also includes the development of biomarkers that are associated with clinical outcomes. The Cancer Immunotherapy Program that he directs performs early phase and complex clinical trials across different disease indications. This program also includes a translational laboratory that performs immune assays on samples derived from patients undergoing treatment.
Dr. Fong obtained his BA from Columbia and MD from Stanford. He completed internal medicine training at University of Washington, and oncology fellowship and post-doctoral training at Stanford in 2002. He then moved to UCSF as an assistant professor where he has risen through the ranks to full professor. He is an elected member of Alpha Omega Alpha and the American Society for Clinical Investigation. He has served on multiple NIH study sections and committees including the NCI Investigational Drug Steering Committee (IDSC) and Genitourinary Cancers Steering Committee (GUSC). He has also served on multiple scientific advisory boards and journal editorial boards including the Journal of Clinical Oncology and Cancer Immunology Research.