Session Abstract
 – PMWC 2018 Silicon Valley
Session Synopsis: Current research tools to predict patient response to immunotherapy are hampered by low information content, limited reproducibility, high input requirements, cumbersome protocols, or slow turn-around time. This talk will describe a multiplexed assay designed to triage patients to novel and existing immunotherapies and combinations based on the parallel assessment and integration, in one single assay and sample, of multiple mechanisms of immune evasion.
M.D., Ph.D., Chief Medical Officer of NanoString Inc.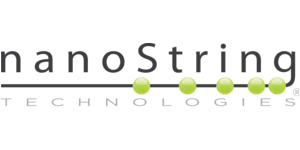 Biography
Prior to joining nanoString, Dr. Cesano was Chief Medical Officer at Cleave Biosciences, Inc. From 2008 to 2014, she served as Chief Medical Officer and Chief Operations Officer at Nodality, Inc., where she built and led the R&D groups, while providing the overall clinical vision for the organization. In addition, Dr. Cesano has held management positions at Amgen, Biogen Idec and SmithKline Beecham Pharmaceuticals, where she helped to advance various oncology drugs through late stage development and FDA approvals. Dr. Cesano spent 12 years researching tumor immunology, including nine years at the Wistar Institute, an NCI Basic Cancer Center at the University of Pennsylvania. She also holds membership in several professional and scientific societies, and has been an author on over 100 research publications. Dr. Cesano received an M.D., a Board Certification in Oncology and a Ph.D. in Tumor Immunology from the University of Turin.