MSc, Ph.D., Director of Scientific Operations, Celmatix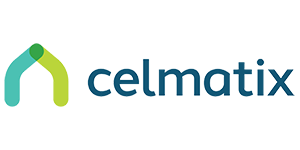 Biography
Dr. Sam Globus is Director of Scientific Operations at Celmatix, a next-generation women's health company leveraging genomics and data to help women make more informed reproductive decisions. In his current role, Dr. Globus oversees operations for all scientific programs including the evaluation and deployment of research tools to empower Celmatix's research teams. He completed his PhD from Weil Cornell Medicine where he studied Meiotic Recombination in the laboratory of Dr. Scott Keeney at Memorial Sloan Kettering / Howard Hughes Medical Institute. Prior to his doctoral work, Dr. Globus received an MSc from Oxford University in the History of Science and an MA from Columbia University in Biotechnology.
Session Abstract – PMWC 2018 Silicon Valley
Session Synopsis: Curating scientific literature can be a painful, time-consuming task. It's difficult to stay on top of the over 500,000 genomic articles published every year. This session will explain an automated approach using new publication alerts, analysis and data optimization that keeps the Celmatix precision medicine knowledgebase always up-to-date.