Pioneered the concept of antibodies being used as personalized anticancer drugs
M.D., Professor and Chief, Division of Oncology, Stanford University School of Medicine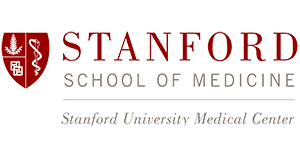 Biography
Dr. Levy's decades long work to find a way to use the body's immune system to develop antibodies against invading tumor cells led to the development of the first FDA approved antibody-based drug to treat cancer, Rituximab. In 1997, Rituximab to treat lymphoma proved successful, resulting in tumor regression with few side effects. Rituximab is now used for every lymphoma patient either as a stand-alone treatment or in combination with other therapies. Dr. Levy is currently studying non-responding lymphoma cells that become more prevalent as patients undergo treatment, a cell subpopulation that he believes may constitute the tumor's stem cell population. Dr. Levy's interest in the immune system began early in his medical career and deepened during his work in the labs of Michael Feldman at the Weizmann Institute in Israel, Steven Rosenberg at NIH, and Michael Sela, again at Weizmann. Dr. Levy remained convinced that the body's own defenses could be used to fight cancer, even though cancer cells often fail to trigger internal defense mechanisms. Dr. Levy was elected to the National Academy of Sciences in 2008. His inaugural article, published in the National Academy of Science Proceedings revealed a subpopulation of lymphoma cells whose numbers at the time of diagnosis predict the severity and lethality of these tumors. Levy's work has been recognized with multiple honors and awards, including the King Faisal International Prize, the Damashek Prize, the American Cancer Society's Medal of Honor, the Leukemia and Lymphoma Society's di Villiers International Achievement Award, the C. Chester Stock Award from the Memorial Sloan-Kettering Cancer Center, the Karnofsky Award from the American Society of Clinical Oncology, and others. He is a member of the National Academy of Sciences and of the Institute of Medicine. Levy received an A.B. degree in Biochemistry from Harvard University in 1963, and an M.D. from the Stanford University School of Medicine in 1968. He did his residency and internship at the Massachusetts General Hospital.
Talk
A Better Way to Trigger the Immune Response Against Cancer
From monoclonal antibodies to CAR-T cells to checkpoint antibodies to vaccines. We now have an expanding armamentarium of therapies based on the immune system. The challenges that lie ahead are how to integrate these new therapies with the current standards of care, how to make these therapies practical and cost effective.