Executive Director, Stanford Biobank & Clinical Research Services (CTRU), Stanford University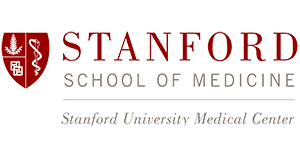 Biography
Rohit began his research at Stanford Medicine in 2003 and now oversees the biobanking infrastructure, alongside directing the institute's largest, research focused, ambulatory care group (Spectrum's Clinical & Translational Research Unit). Notably, he's established biorepository and associated big data infrastructure for multiple large-scale biobanks, both locally and globally, while also designing innovative cost-recovery business models for all clinical and lab related research services at the university.
He is currently leading the strategy, design, and development for an institutional biobanking solution, which includes a clinical and omics connected software solution, amongst the many facets of the modernized infrastructure. Rohit's vision is that an informatics-first approach to human sampling will enable a centralized, virtual ecosystem for the multiple, federated biobanks. The research community will then have a transparent mechanism to provide compliant access to their existing phenotype-rich specimen catalogs, thus improving cohort-matched, sample utilization, and fostering collaboration. Ultimately, he expects access to these tools and resources will help democratize biospeciemns, thus accelerating biomarker and therapeutic discoveries in precison health.
Session Abstract – PMWC 2018 Silicon Valley
Session Synopsis: Annotated human biospecimens are critical building blocks for precision medicine discovery and essential to the preclinical validation of resulting hypotheses. In this session, learn how advances in technology are improving access to a diverse range of biospecimens from patient populations and yielding increasingly useful amounts of information upon analysis.