Manager of Reimbursement Strategy, Thermo Fisher Scientific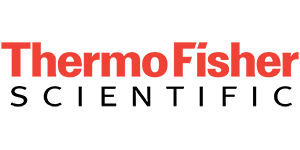 Biography
Rob has over 20 years' experience working with payers, providers, and CLIA labs. His current role includes design and execution of reimbursement strategies for Oncomine™ Dx Target Test: the first FDA-approved next-generation sequencing (NGS) in vitro diagnostic test for non-small cell lung carcinoma (NSCLC), offering clinically actionable and analytical cancer-driver biomarker information to inform treatment decisions. This is a multi-marker companion diagnostic, developed in partnership with Pfizer and Novartis. Rob joined Thermo Fisher (formerly Life Technologies) in 2012, through an acquisition of Navigenics – where he led development and account growth of health plans, large employers, and voluntary benefit providers. Rob was also a Territory Vice President at RelayHealth, with duties that included payer-facing sales of solutions that included e-prescribing and webVisits. And prior to RelayHealth, Rob held senior sales and sales management positions with UnitedHealthcare.
Session Abstract – PMWC 2018 Silicon Valley
Session Synopsis: As Next Generation Sequencing continues to outpace Moores Law it's broad adoption in a clinical environment still faces several barriers to entry, namely complexity in workflow and reimbursement. To economically enable value based healthcare, technology providers need to think bigger and reimbursement needs to be more broadly understood and simplified. Come hear from our expert panelists about their thoughts on the current state of reimbursement, where things are moving and how individuals not directly involved in reimbursement can influence and expedite change.