MBA, Founder and CEO, Baebies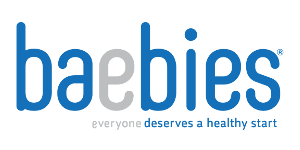 Biography
With nearly 20 years of life science CEO experience, Richard leads the strategic direction for Baebies. Previously, Richard led Advanced Liquid Logic, a Duke spin out that developed lab-on-a-chip technology and products for the research tools and diagnostic markets. Advanced Liquid Logic was sold to Illumina, Inc. for $96M. Prior to Advanced Liquid Logic, Richard was Founder and CEO of TriVirix, a venture-funded medical equipment contract manufacturer that he and his team grew to more than 500 employees. He also spent 15 years in the aerospace industry in program, sales, marketing and engineering management, including four years as a commissioned officer in the US Air Force. He has an Engineering degree from Duke University, an MBA from the University of West Florida and completed all requirements except dissertation for a PhD in management from the Peter F. Drucker Graduate School of Management.
Clinical Dx Showcase: Baebies
Baebies delivers innovative products and services for newborn screening and pediatric testing.
Screening and Diagnostics for Pediatric Precision Medicine
Baebies is focused on bringing new technologies, new tests and new hope to parents and healthcare professionals worldwide. From high throughput screening platforms to expanded newborn screening and rapid diagnostics, Baebies mission is to save lives and make lives better for millions of children.